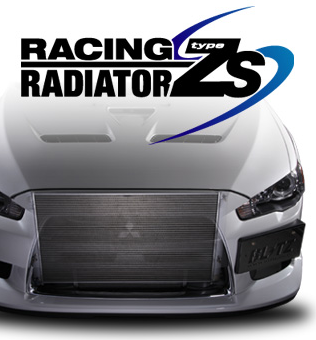 Stock radiators with plastic end tanks fail over time. Aluminium radiators are the way to go!!!

Blitz Racing Radiators Type ZS with a new core design and manufacturing process designed to provide maximum cooling efficiency to prevent premature engine failure.

Blitz Racing Radiators Type ZS use a 42mm core made from light-weight, high-heat transferring aluminum – featuring a tube-fin design that dramatically increases surface area to enable heat to dissipate more efficiently.

Radiator ZS comes complete with polished upper/lower end tanks, Blitz radiator cap, temperature sensor port and an anodized aluminum drain bolt.

A must have for our hot climate!!!
IN STOCK FOR EVO X AND VARIOUS SUBARU VEHICLES.

PRICE $900